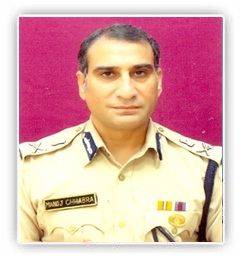 Biju Patnaik State Police Academy is the premier Police Training Institute of Odisha and has set its sights on becoming a "Centre of Excellence". The Academy aims to produce officers of outstanding caliber who are a credit to their profession and society in general. Ethical leadership, goal orientation and functioning as a team is our approach.
We have already crossed many milestones in this long and ardous journey with many more to come. Excellence is not an event but a process and we aim to strive constantly to scale new heights.
Sri M. K. Chhabra, IPS
AddI.DGP., Trg. & Director, BPSPA,
Odisha,Bhubaneswar.
>>
BIO DATA