Sri V. Thiagarajan, IPS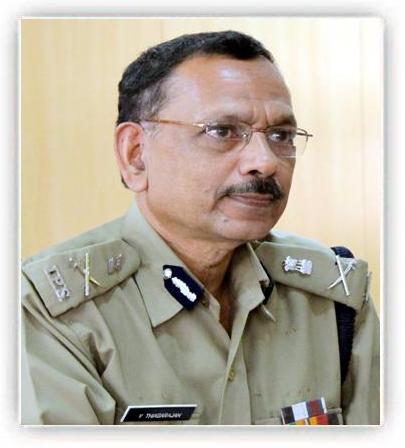 Belongs to 1981 Batch of Indian Police Service.
Joined IRS (Indian Revenue Service) in which he worked for 4 years.
Started his career as S.D.P.O. Bhanjanagar, Addl.S.P., Puri, S.P. In Phulbani and Mayurbhanj Districts, A.I.G. (Vigilance), Chief Vigilance Officer, O.S.R.T.C. (Odisha State Road Transport Corporation).
Joined CBI on deputation in 1990 and served as S.P. , Kerala, Cochin from 1990-94.
Associated with the SIT (Special Investigation Team) Investigating Rajiv Gandhi Assassination Case.
Served As S.P. CBI, SIT Chennai (1994-99) and also as D.I.G., CBI Tamilnadu Range, returned to odisha in June 1999 and Joined as D.I.G.CID, Served in the Capacity of D.I.G. and I.G.P in Vigilance, Served as I.G Of Prisons & D.C.S., Odisha, Served as Addl. D.G. of Police, HRPC, Odisha, Cuttack.
At present working as Addl.D.G. of Police, Training, Odisha, BBSR.
Shri Thiagarajan during his Service Career has Received many Commendations & Rewards. Notable among them is Governors' Medal, Police Medal For Meritorious Service and Presidents Distinguished Medal.