Sri Y. B. Khurania, IPS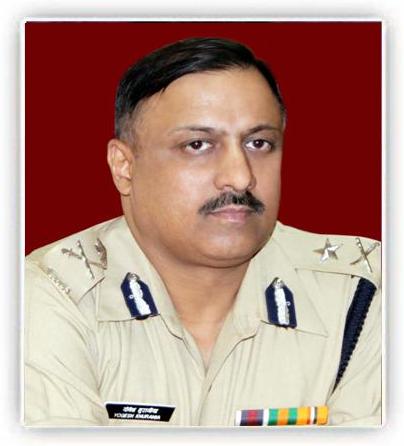 Belongs to 1990 Batch of Indian Police Service.
He has served in the capacity of S.P., in the Districts of Nayagarh, Jajapur, Ganjam, Mayurbhanj, and Rourkela.
On promotion to the rank of D.I.G., he was posted as D.I.G, SR, Berhampur, B.R., Bhubaneswar, Addl. Commissioner of Police, Bhubaneswar, DIG.,N.R.,Sambalpur.
On elevation to the rank of I.G.P., He was posted as IGP, NR, Sambalpur, IGP, SAP, and IGP, (Ops.), Bhubaneswar.
At present he is working as Director, BPSPA-cum-I.G. of Police, Trg. Bhubaneswar
Sri Khurania during his service career has received many commendations and rewards. Notable among them are Governor's Medal and President's Police Medal for Meritorious Service.